Saturday July 16th
Kings Chamber Orchestra
Directed by Gerard Le Feuvre
Festival day at St Pauls Church, New Street, St Helier JE2 3RA (no reserved seating)
Festival Family Teddy Concert
11am
KCO's famous Teddy concerts are regarded as among the finest family concerts in the UK. Bring a teddy if you can and expect interactive family fun. An entertaining romp through music from Bach to the Beatles with the Kings Chamber Orchestra. Interactive hilarious, spectacular and hugely memorable.
Presented by Festival Director Gerard Le Feuvre with Tedd-erific tenderness. Suitable for all ages and aimed at families young at heart. Great for families young at heart, aimed at keystage 1, but suitable for all ages 0-90. Babies under 1 on knees free.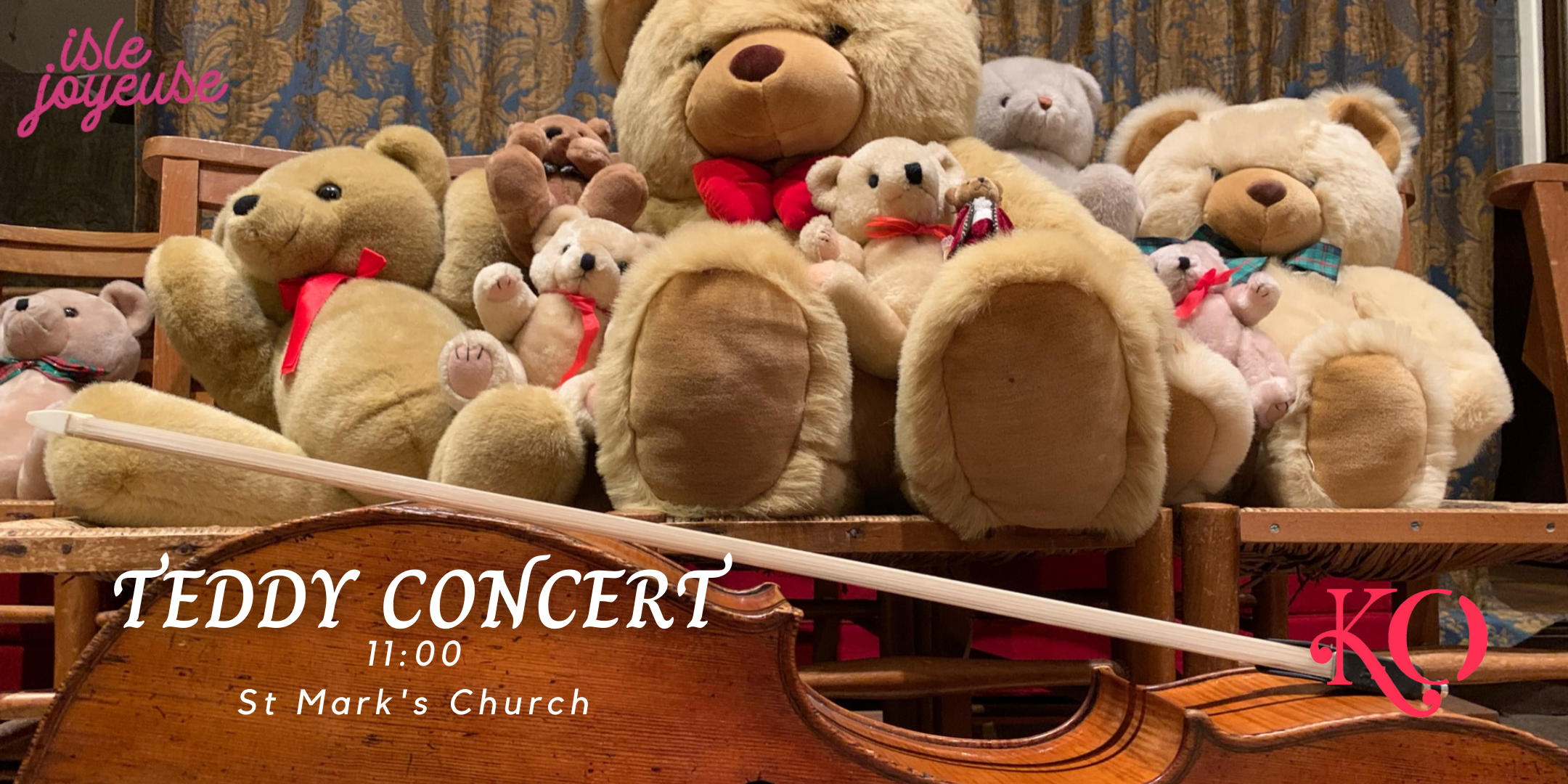 Teddy Concert
July 16th, 11:00
St Mark's
For anyone from 0-90, the KCO teddy concert is not to be missed! Join us in St Mark's for an unforgetable afternoon
Buy Tickets
Festival Gala Concert
7.30pm
A highly entertaining and engaging programme presented with wit and spontaneity by Gerard. A beautiful baroque programme, featuring vivaldi and more!
Gala Concert
July 16th 19:30
St Mark's
Join us in St Mark's for a fantastic evening, featuring some highlights of our tours never before heard in Jersey!
Buy Tickets